It's said that when one ignores the past, they're doomed to repeat it. Others learn of history and push ahead with their plans all the same. It's hard to say which of these scenarios is more likely to be responsible for the current US housing crisis, but it definitely smacks of a repeating pattern. Maybe it's a residual effect of the market crash of 2008, maybe it's an inevitable effect of young people suddenly finding themselves flush with income, or maybe it's a combination both and more. The only thing known for sure is that people need affordable homes.
Fortunately, modern technology is offering a few solutions to the problem.
Man-Made Material
When one is in need of a home, two pressing concerns will be time and money. Unfortunately, a lack of the two isn't likely to get you very far, especially if you're trying to build your home from the ground-up. That's what was on the mind of USC professor Behrokh Khoshnevis when he put his industrial and engineering skills to work. Khoshnevis designed an automated construction system that uses 3-D printer technology to create an entire 2,500-sq. ft. home in roughly 20 hours.
With 3-D computer models and concrete-based materials, Khoshnevis' system maintains the human element in terms of its design, but drops it at the construction stage.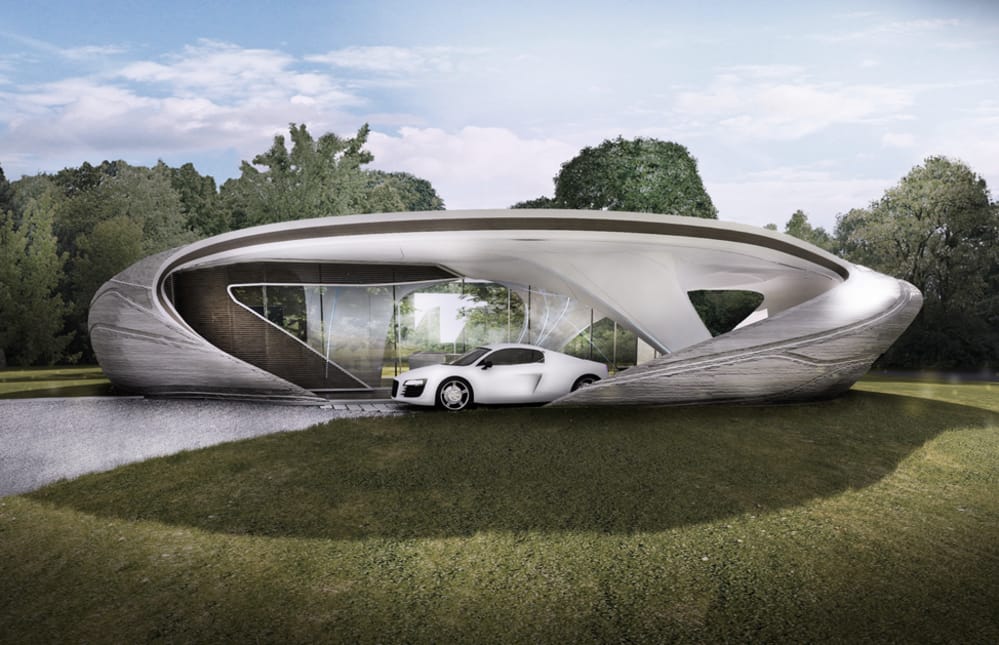 (via Engineering.com)
Fixed Pieces
And that design process is crucial in the creation of a domicile for human inhabitants. It isn't simply a concern of location and materials used, but also layout and design. With that in mind, architect Damien Murtagh decided to turn the 3-D designs he built on his PC into physical models he could assemble by hand. He created the Arckit modeling kit for structural designers to create practical designs they could put their hands on. The project has proven so popular that Murtagh has begun considering selling Arckits in children's toy stores.

(via mental_floss)
No matter where you lay your head, these new 3D printing technologies could help you get there faster in the future.