Invasions of online privacy have become an oft-repeated topic in the news of late. Whether it be last year's infamous iCloud breach, the similar breach that targeted Sony Pictures, or the attacks on customers of Staples, Target, and Anthem Blue Cross; it seems as if there isn't a single business able to keep the information of its customers safe.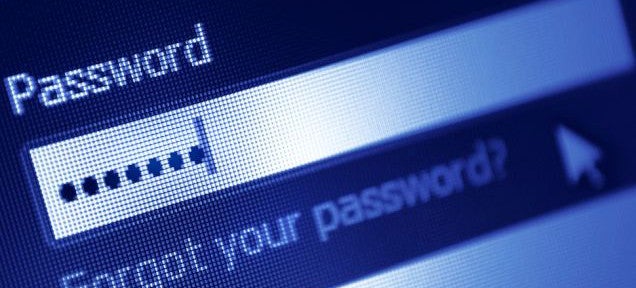 (via Gizmodo)
The fears these attacks bring on are only strengthened by the recent release of the film Blackhat, in which attacks are targeted at major trade exchanges and nuclear facilities. But just as the US government takes bold new steps to protect its citizens from cyberattacks, it's still the responsibility of each individual user to protect his or herself on-line as best they can. And it all starts with your password.
Don't Be So Obvious
Every year SplashData releases a list of the previous year's worst passwords. Despite being more informed than ever about password security, a disturbingly high number of Americans use such easily accessible passwords as "123456", "ABCDE", and yes, even "password".
To combat this, most major websites now require new users to select passwords that have at least one capital letter, one number, and one symbol (eg. "Rooster#9"). Furthermore, they require a password to be something other than the username. Each of these steps makes it harder for potential hackers to access your information.
Do a Little Two-Step
In addition to helping you make your password not as easy to discover, most major websites and social networks also offer two-step log-in authentication. This means that once you've entered your e-mail/username and password combo, the website will send an authentication code – usually five or six digits – to your mobile device via text message. They also offer Question-and-Answer verification in the event your mobile device is lost.
Another good idea is to never check the "Remember Me" automatic login option on the websites you frequent, and to always log out when you're done using the site for the day. This helps ensure that the only activity done on your profiles is done by you.
Social Studies
Although it's often considered a burden to go through the privacy settings of one's many social network profiles, doing so prevents would-be thieves (identity and otherwise) from stealing what's rightfully yours. With a site like Facebook, you might want to limit who sees your information besides close friends and family. It's an especially good idea to turn off the GPS and location access of your social profiles and mobile devices, unless absolutely necessary.
Also be sure to set your preferences as to which friends can tag you in photo, which apps can access your profile, and who can find you from your email or phone number.
Just Write It Down
This low-tech approach might not be the first that comes to mind when it comes to keeping your passwords hidden, but it is the only surefire way to be sure it isn't stolen via digital means. Even the most password managers are subject to human error on the part of the user. Writing the passwords down the old fashioned way protects your security from unforeseen circumstances, such as your computer being damaged or stolen.
Identity theft and privacy protection are legitimate concerns in the Information Age. Ultimately, responsibility for them lies in the hands of every internet user just as much as it does the on-line companies those users trust.