It's hard to believe that the Fourth of July is just a couple of weeks away! But it is. Soon enough, fireworks will be lighting up the sky, barbeques will be blasting "America the Beautiful," parades will be showcasing all of the great community service we engage in, and cities everywhere will be dressed up in red, white, and blue. Even if you can't control the celebrations your city or town might be hosting, you can dress up your backyard barbeque with these perfect patriotic crafts.
Get the Whole Family Involved
Okay, maybe this isn't just a single craft. (There are actually 10.) But we couldn't resist sharing crafts for kids of all ages, even toddlers! The Fourth of July is all about celebrating what's good about the USA, and everyone could participate. Of this list, one of our favorites is the Stringing Stars because it emphasizes fine motor skills, counting and sequencing without seeming like a preschool lesson.
Since there are so many different options with these 10 crafts, it's also likely that you'll have many of the materials at home already, meaning you won't have to spend extra money at the craft store.
taken from: Toddler Approved
Printable Patriotic Art
We love ourselves a good printable, as evidenced by all of our Pinterest boards. It's always great to choose printable Fourth of July symbols like flags or bald eagles, but if you want a really unique touch, consider this patriotic wall art. From cute sayings like "land of the free because of the brave" to "I love my country and BBQ," there's surely a printable suited to any kind of party or get together.
The best part? All of these designs are free! So turn that printer on and let the art appear!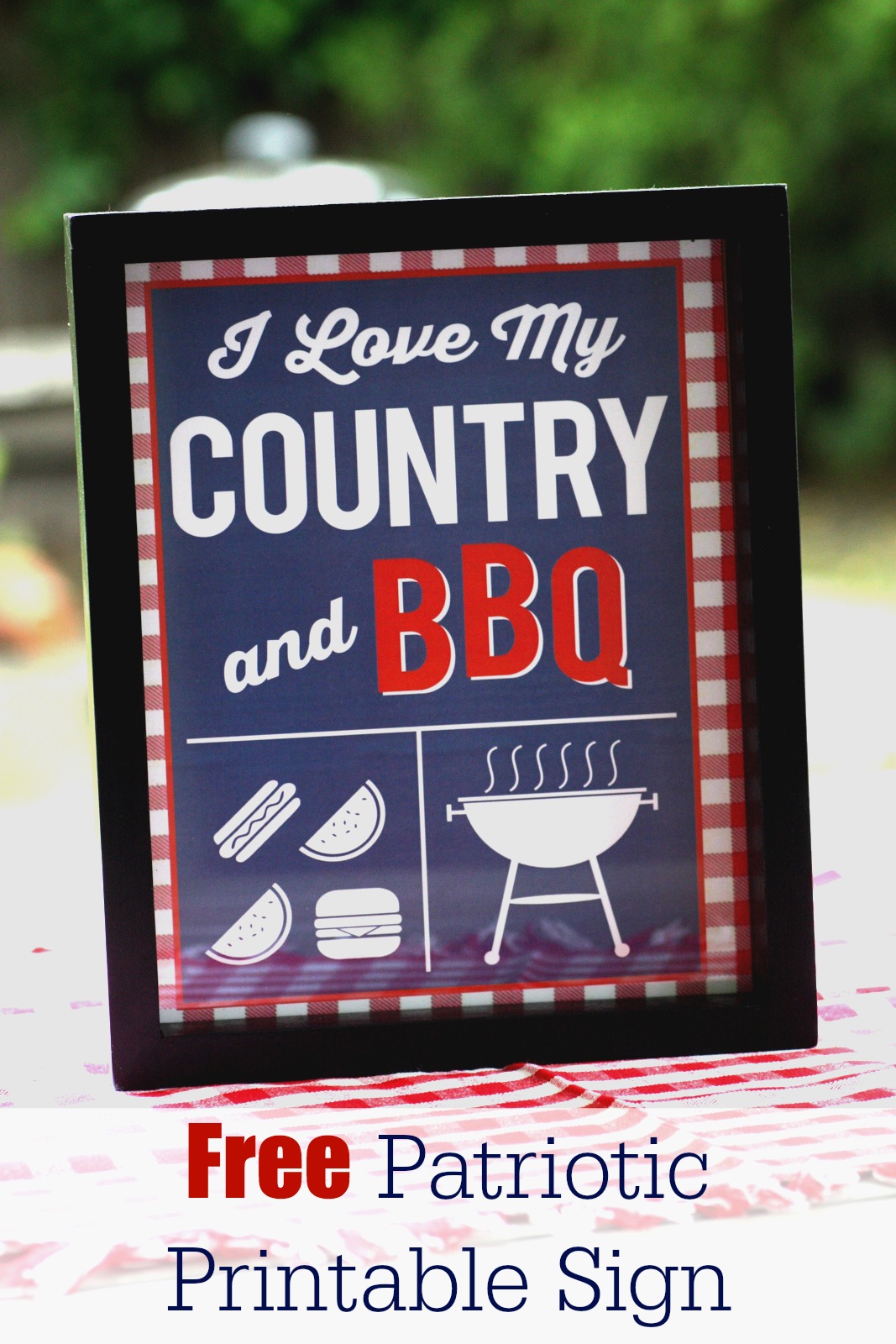 from: Catch My Party
Get Your Old Fashioned Patriotism
Vintage is in right now, and the idea of old-fashioned Fourth of July crafts is sure to make your party stand out from the rest. These 7 ideas include our favorite of the bunch: festive paper placeholders. With some old newspaper, a few origami folds, and some patriotic embellishment, you're got yourself the perfect compliments to a proper outdoor dinner party. The only trouble is you might also want to wear these placeholders as mini hats after the meal has finished up.
And these are just a handful of the hundreds of other Fourth of July craft ideas! Please share some other crafts or DIY projects that'll really show your red, white, and blue spirit in the comments section below. You can also share your tips for how to add a little extra sparkle to the ideas we've listed above.