We hope you had a wonderful Thanksgiving yesterday! If you're anything like us, you're getting ready to celebrate the next wave of holiday gatherings and parties that are coming up in December. Whether it's Christmas, Hanukkah, or a non-denominational winter celebration, we wanted to create a guide that has some perfect tech-focused or productivity-boosting gifts that are perfect for all different ages. Instead of searching across the Internet, you can make buying choices with the click of your mouse.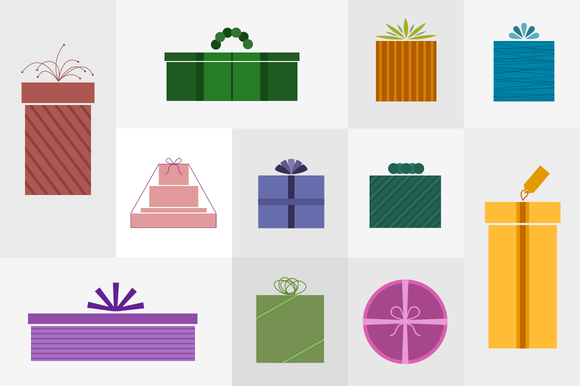 taken from: Creative Market
1. Kano: Give the Gift of Coding
Are you interested in teaching your kids computing and coding but can't afford an expensive class? Then check out Kano. For $149.99, you get a kit that allows kids to construct a simple computer and learn some basic coding. It's a great introduction into skills that are becoming increasingly valued for companies. Maybe it'll a spark a lifelong love of all things tech.
taken from: Kano
2. Stay Healthy With the Prep Pad
One of the biggest New Year's resolutions each year are to eat healthier, but so often people lose focus. However, we think Prep Pad is the perfect tool to help make more balanced meals. On sale for $99 through December 1st, this futuristic cutting board helps measure items to the nearest gram, breaking down calories, amount of saturated fat and protein. The companion Countertop app also lets you set meal objectives and track your progress. What's not to love?
taken from: Lifehacker
3. A High-End Twist to Morning Coffee
What's the number one productivity booster in the morning? Coffee, of course! What you probably don't know about your coffee is what farms it comes from, the tasting notes, or brew methods. Craft Coffee wants to change that with a monthly subscription program. For plans starting at just $19.99 a month, the company will source some of the best beans from around the world for you.
taken from: Sprudge
4. Turning Instagram Into Tattoos
This might not be the most practical item, but sometimes we just want to have a little fun with our Instagram photos. Picatoo allows you to turn your favorite photos into temporary tattoos that only cost $14.99 for a set of 12. While we love viewing these images on the app, these tattoos will really impress anyone who wants to take a quick break from the digital world. We also imagine kids will get a big kick out of it in the classroom.
taken from: Picatoo
5. Harness the Power of Your Bike Ride
Are you a big fan of cycling or know someone who is? You'll want to get them the The Atom from Siva Cycle. This handy device attaches directly to your bike and uses peddling power to charge smartphones, lights, GPS devices and more. It might be a little pricey at $129.99, but imagine the benefits it'll have for those who truly enjoy long-distance riding and want to stay digitally connected.
taken from: Siva Cycle
Has this list gotten you inspired? Feel free to share other tech gifts you think are perfect for specific purposes. If you still need more inspiration, check out a full list from Gigaom or Techcrunch. Both sites have items that are perfect for any budget. Happy Giving!