With all of the talk in our blog about 3D printing, it might seem like standard inkjet printers aren't evolving. But that's not true! Companies, including HP and Epson, are taking advantage of better technology to make your standard printer cheaper and faster while delivering crisper images. We're particularly excited about Epson's new WorkForce printers and wanted to explore why this latest development matters and what it could mean for you when you're looking to buy your next printer.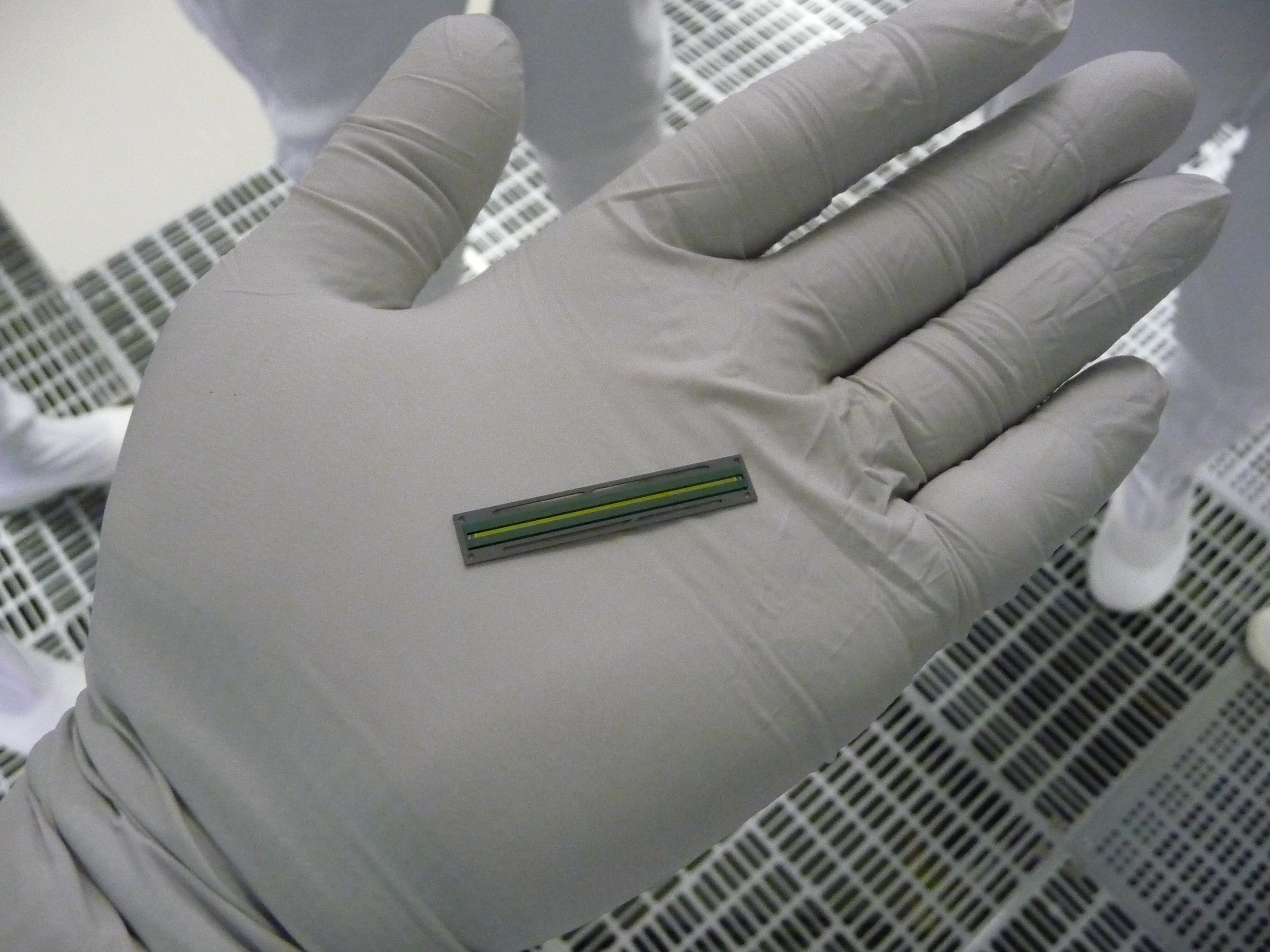 taken from: PCWorld
Bigger Isn't Better
When it comes to printers, the best innovations are those that consumers usually never notice. In Epson's case, this innovation is the development of a smaller printhead called the PrecisionCore. What's special about this printhead? At just 1.33 inches, it has 2 rows of 400 different printing nozzles. This means that the size of the ink droplets are smaller than ever before, which allows you to print crisper images at faster speeds. This translates to roughly 19 pages per minute in black and white and 10 pages per minute in color.
It Doesn't Come at a High Cost
You're probably thinking this sounds great, but you imagine it will cost you a lot of money. However, better printer components are being produced for cheaper than ever before, so you don't have to break the bank. For the new Epson WorkForce printers, the cheapest home version, the WF-3620, starts at $170. What are some important features of this model?
Beyond the PrecisionCore printhead and faster, more accurate print output, you'll get 250 sheet tray capacity (meaning you won't have to add paper with every print job), automatic double-sided printing to save paper, a 2.7 inch color touchscreen to easily manage each print job, and Epson Connect, which makes printing from any smartphone or tablet a painless process. Sounds really high tech, doesn't it?
taken from: Epson
Applications For Other Technology
As you can imagine, these better printheads, touchscreens and mobile capabilities mean that printing isn't dead, as some critics have complained. In fact, it seems that print companies are working harder than they have before to make their existining technologies better. What does the PrecisionCore technology mean for future printers?
What gets us so excited about PrecisionCore is that the size of printheads has decreased so dramatically in the past decade that we may soon be able to realize high-output mobile printers. Imagine being on a roadtrip and having a tiny printer tucked away, ready to synch with your iPhone camera anytime you're connected to Bluetooth. Imagine how, in just a few years, you may be able to declutter your desk (and say goodbye to wires and cables) with a small, foldable printer.
As you can see, Epson is one of the many printer companies looking to the future of printing. With PrecisionCore technology in practice already, what other printer innovations can you think up beyond 3D printing? Share your ideas in the comments section below.