Okay, maybe your kids aren't actually off for the giant snowstorm today, but as the Northeast gets socked with a foot or more of snow, it's the perfect reminder that winter is far from being over. So, if your kids are around (or will be over the weekend), it's really not too late to get crafty for winter. Here are some new suggestions to make the most of the snowy weather, despite your own frustrations that this winter has gone on for too long.
from: wikipedia
A Science Experiment
Over the wonderful blog, sheknows, they have the perfect craft to blend math and science engagement with your snow day. Even if you won't actually get to measure anything, this gauge can easily be built into a quick lesson on meteorology, mathematical measurements, or addition/subtraction. We love the cute snowman esthetic, and who wouldn't want such a simple activity that also keeps your kids' brains active?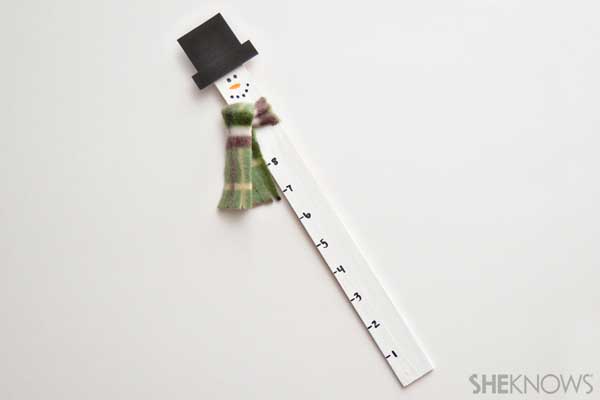 from: sheknows
Baked Goods for Any Occasion
This is a definitely a supervision-required project, but the Igloo Cake from The Cake Blog is one of the more amazing odes to winter we've seen. Some of the baking techniques get a bit technical, but if you've got a whole afternoon to spare, this could be a real bonding activity with your kids. It's also a real step up from the sugar cookie cutouts you likely associate with the season. Our only question is: just how quickly will it be gone?
Turn to Snail Mail
2014 will be the year of e-anything. From e-cards, e-certificates, to every app imaginable, our lives are becoming increasingly digital. But how about taking the snow and making it an opportunity for kids to create snail mail? Kudos to The Mother Huddle for this wonderful idea that works any time of year. Younger kids would be able to draw pictures while older kids could write letters to various family members.
Winter is also the perfect season to give back. You can tie this in to charity, like a women's shelter, which might love to give cheerful items to their residents during an otherwise gloomy season. No matter how you decide to do this, it seems like a win-win to us.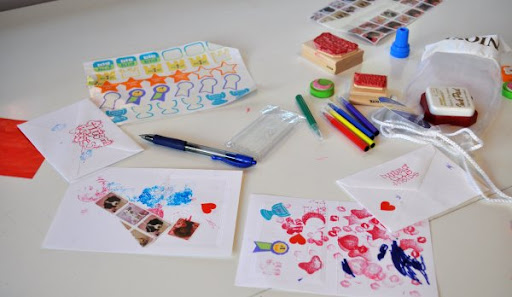 from: The Mother Huddle
No matter what you decide to do to brave the snow (or the idea that winter isn't going anywhere quickly), we hope you pick something that is fun not only for your kids but for you as well. In the meantime, get the hot cocoa, tea, or coffee brewing, and just let it snow!