It's hard to say which invention came first, the paper airplane or the real thing. Did some poor soul suffering from boredom folded a piece of paper to mimic an actual airplane, or did aerodynamic pioneers create paper models as prototypes? It may be easier to create an artistic rendition of a functioning device, but that doesn't mean the rendition has to remain unable to function. The following stories prove that one doesn't need state-of-the-art technology to create a workable piece of machinery.
Paper Pictures
From tourists to traffic stops, it seems every step we take these days is captured on a camera. Cameras are now standard on mobile devices. As the lenses get smaller, and the images more detailed, it's easy to forget the long journey image-capturing technology has taken. One inventive designer took such an interest in that history she decided to write a book about it.

Image via designboom.
Kelli Anderson's book, This Book is a Camera, is one of the few literary works whose titles can be taken literally. In addition to explaining the process of pinhole photography—a method that hasn't been regularly employed since the nineteenth century—the pages of the book itself fold into a working pinhole camera. Although the book isn't likely to replace any top-of-the-line electronic model, it serves as a contemporary adaptation of a method that paved the way for the devices we use every day.
Cardboard Beats
For nearly 70 years, the Fender brand has served as the worldwide standard for electric guitars and has become a staple of rock music. The guitars can be found everywhere from suburban garages to the stages of sold-out arenas. After decades of refining their design and function, the builders wanted to see if they could actually build a fully functioning model out of packing material. The experiment was a treat for the eyes and ears alike.

Image via mental_floss.
The Fender team visited the packing plant for Signal Snowboards, in Los Angeles, in hopes of trying their experiment with high-quality materials. The result was Fender Stratocaster, made entirely from cardboard except for its strings and electrical attachments. The guitar is just one of many cardboard designs from Signal.
Souped-Up at Six Millimeters
Some people can go their entire life without looking under the hood of a car, secure in the belief that the engine is functioning properly. But the intricacies of a six-hundred-pound V8 engine are not lost on those who have popped the hood. The complex design has powered hot rods for nearly a century with barely any decrease in size—until, that is, one creative designer made one no bigger than his thumb.

Image via Gizmodo.
Craftsman Aliaksei Zholner decided to have some fun with the design of the engine, and built one out of paper and glue. The six-millimeter model of the engine features a side handle that allows the person holding it to turn the small gears inside.
Designing Dreams
The above examples give one a glimpse into the creative process. So many of history's great inventions started with someone examining something ordinary, making a few adjustments, and tapping into a need.
3D printing has exploded in popularity over the past year, but until now it hasn't made it to one particular destination: outer space. Just this week NASA launched the first 3D printer into space with hopes that it can be tested on the International Space Station. If successful, these tests could pave the way for a permanent 3D printer in space that would allow crew members to produce new parts on demand. We wanted to explore a little bit why NASA wanted to launch this program and what the challenges have been along the way.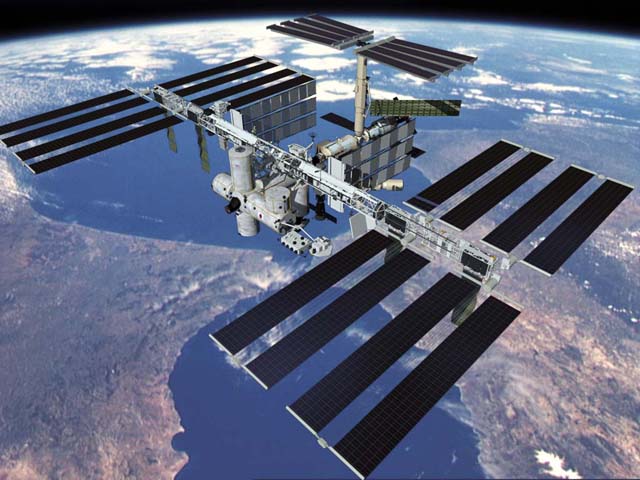 More...